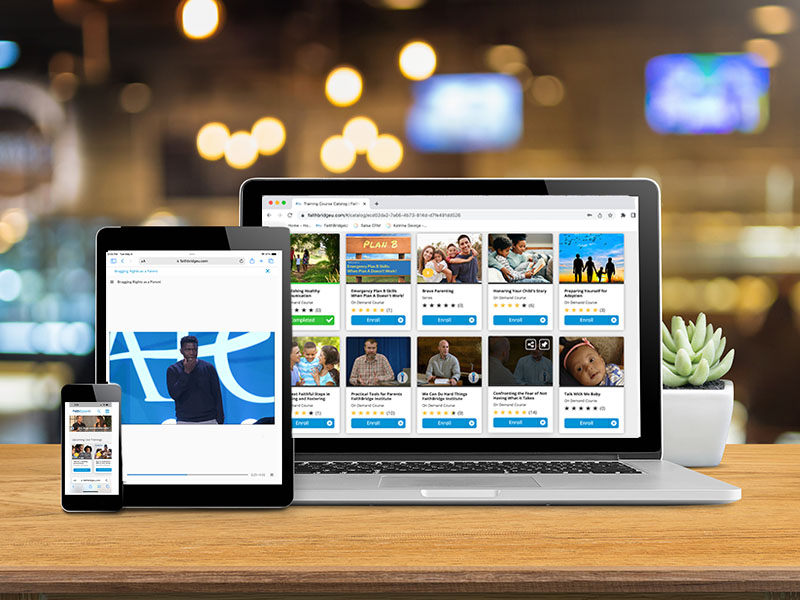 CAFO 2023
CAFO has generously given each Summit attendee the gift of a one-year subscription to FaithBridgeU.
FaithBridgeU is an online learning platform with high-quality, Christ-centered training courses for foster and adoptive parents.
Click on the FaithBridgeU logo above to learn more
or click below to redeem your one-year gift subscription (A $50 value. No credit card required.).