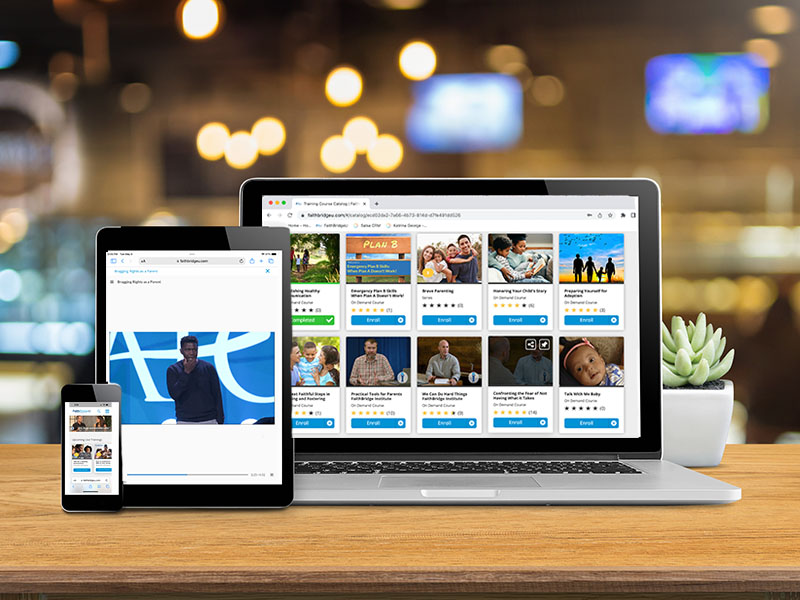 Course Catalog
Browse our catalog of online courses & check back as we regularly add more content!
Foster Care and Adoption Basics
Covering the basics for parents navigating their journey in foster care and adoption.
Mental, Physical, & Educational Health
Offering deep insights into the special mental, physical and educational needs of foster and adopted children, and provide practical tools for caregivers.
Parenting Techniques
Offering hope and wisdom to foster and adoptive parents in areas such as communication, family dynamics, relational needs, and more.
Safety
Covering a variety of safety topics including car safety, sex education, smart phones, and internet and social media concerns.
Self Care
Providing support and guidance for the emotional and physical toll parenting takes, including tools for spiritual growth, marital health, and building community.
Trauma Informed Behavior Management
Parenting techniques to establish meaningful connections and address challenging behaviors of children who have experienced significant trauma.